Sit down, pour yourself some sun tea (we've got black tea OR peppermint), and catch up with me and my foodiness!
Geez, it's been forever since I've been here! You know how it is, you keep meaning to update, and then you don't and then the stuff you want to update about gets longer...and longer...requiring more of your time...so you put it off a little more...until more than a month has gone by and you've lost all your loyal readers. ;)
So apologies, all. I have been so busy getting to know and falling in love with my new home that I just haven't had it in me to update. Here I am!
(If you're only here for food, skip down to the end of this post).
Seattle is AWESOME. Did I mention I love it? Because I am like psychotically, sloppily, first-time-crush in love with Seattle.
Could it be the raspberries in my backyard?
Or the giant apricot tree?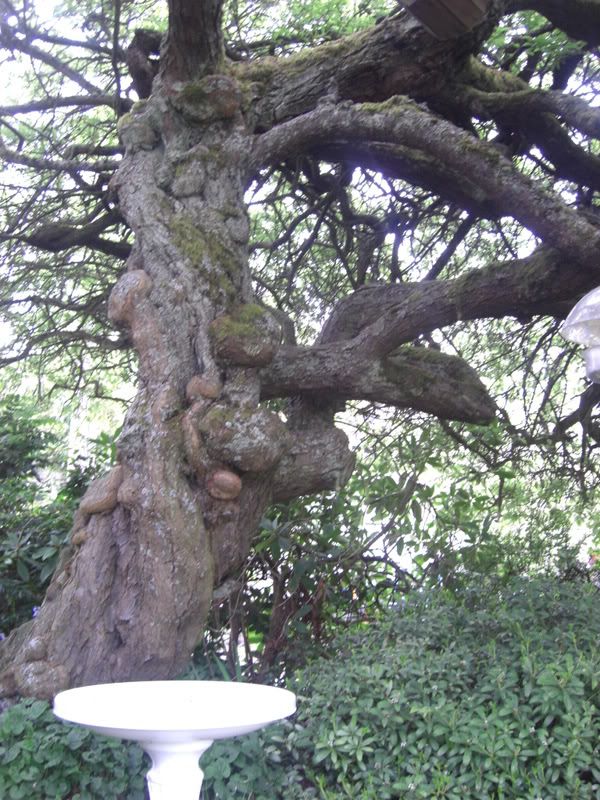 Maybe it's the cute little (yearound!!!)
farmer's market
in downtown West Seattle. Or my new (woman-owned, organic)
CSA
.
On to to food!
I've been recipe testing for a new cookbook by
Colleen Patrick-Goudreau
, which is super fun! Of course I can't share the recipes, but here are some photos of the creations:
And of course, we've been eating lots of delicious things in general.
CSA Tofu Scramble and Salad
This tofu scramble consisted of tofu (duh), mushrooms, fresh garlic, green onions, beet greens, fresh cilantro and avocado. Our salad was butter lettuce with (home-sprouted) mung bean sprouts and a balsamic vinaigrette.
Silas liked it.
Did I mention I bought a new cookbook? When we were in Portland we stopped by
Herbivore
and I had to buy a copy of
Yellow Rose Recipes
, which is awesome. This is our new favorite tofu scramble recipe! With some avocado on the side and some awesome whole wheat bread from the farmer's market.
This was a whipped together pasta dish with sun-dried tomatoes, artichoke hearts, calamata olives with garlicky olive oil over it all. With some more of that awesome bread, garlic bread style.
We ditched our old grill in MI because it was DONE. Luckily for us, Chad's parents decided to go halvsies with us on a new one. Wicked! Here is some grilled BBQ tempeh over rice with grilled asparagus and smoky collards.
We've also been eating a lot of delicious food out and about:
Rice and Bean Burritos from
Tacqueria Guyamas
Delicious Breakfasts and
Silence-Hearts-Nest
Fabulous Coffee and Mighty-O Donuts at
Red Cup Espresso
Unbelievable pizza at
Tutta Bella
in Columbia City
Very good
Veggie Pho
at Thanh Brothers
Our little dude Silas also celebrated his 2nd birthday last month, and my mom being the ANGEL that she is ordered him a special Choo-Choo cake from
Sweet Pea Bakery
in Portland, an all-vegan bakery. It was DELICIOUS!!!!
Silas thoroughly enjoyed it (that's my mom with him).
Oh and I forgot (for SHAME!!) to take a pic of this, but I also made a raw (!!!) raspberry cobbler with our bounty of backyard raspberries. It is delicious. It's unbelievable. It takes like 5 minutes to make. Go make it NOW! Use whatever delicious fruit you have on hand, it takes about 6 cups of fruit. I used Ani Phyo's recipe for
Mango Cobble
.
So much to do! So much to say! But that's all for now. :D